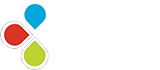 To consider the soft and cheap reason, the material for brake cable hosing is always PVC. (record in 2015.08)
But from now on, Sapience develop the new PP material to use on brake cable housing which still soft and keep the brake efficiency.
Now ECO Friendly, PVC free brake cable housing is available from SAPIENCE.
To improve the environment problem, the rider must use the Sapience "PVC free brake cable housing".
Item No. 2P-COLOR-PP
If you need the sample for test, please contact with us.
Let's do the right thing together.
This email address is being protected from spambots. You need JavaScript enabled to view it.